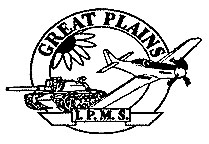 IPMS Great Plains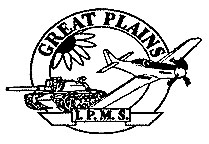 presents

KC CON 2002

March 23, 2002


Categories

Aircraft
1. Bi-planes - All Scale All Eras
2. Single Engine Prop - 1/72
3. Single Engine Prop - Axis - 1/48
4. Single Engine Prop - Allied - 1/48
5. Multi Engine Prop - 1/72
6. Multi Engine Prop - 1/48
7. Jets - 1/48
8. Jets - 1/72 or smaller
9. 1/32 Scale Aircraft - All Type All Eras
10. Rotary Wing - All Scales
Military Vehicles
11. 1.48 scale and smaller - All Types
12. Closed Top - 1945 and prior - 1/35 and larger
13. Closed Top - Post 1945 - 1/35 and larger
14. Open Top - All Eras (note - include all entries with open hatches and viewable interior detail)
15. Soft Skinned Vehicles, Halftracks and Armored Cars - 1/35 and larger
16. Artillery (Towed and Self Propelled) - 1/35 and larger
Figures
17. Historical
18. Fantasy & Science Fiction
19. Vignettes
Ships
20. Wood Composition - All Types and All Scales
21. Plastic Composition - All Types and All Scales
Automotive
22. Street Rod, Street Machince & Custom - All scales
23. Stock - All Scales
24. Competition - All Scales
25. Miscellaneous - All Scales
Space and Science Fiction (except figures)
26. All Scale, Eras and Subjects
Juniors (16 and under)
27. Aircraft - All Eras, Types and Scales
28. Military Vehicles, Figures and Dioramas - All Eras and Scales
29. Automotive - All Types and Scales
30. Miscellaneous
Dioramas (limit of 4 foot by 4 foot; no power available)
31. Aircraft - All Scales and Types
32. Military - All Scales and Types
Miscellaneous
33. Any Subject Not Covered.
Special Theme Award (All aircaft models entered in any the above categories are eligibile for this theme award.)
Best National Guard Aircraft - All Scales, All Eras, All Types (sponsored by Dick Zimmerman)
[Requirement - The aircaft must be a known National Guard aircraft (such as a common kit or decal set). You must be able to demonstrate that they plane model was an actual National Guard aircraft (i.e. if your plane is an obscure subject, bring documentation)]
Note - The contest committee reserves the right, in its sole discretion without any prior notice, to add, subtract or modify any categories.