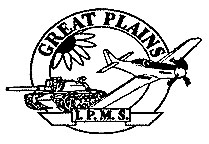 IPMS Great Plains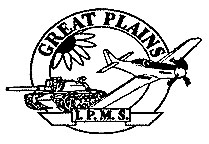 Articles/Tips&Hints

This page will be a guide page to building better models. We've asked our members to submit their techniques to this page so we can pass this information on to you. We are all looking for ways to make our models look better, and what better way than to show you some of our ideas.
Articles
Making Rivets by the Buttload by Scott Conner
Making Thinner Strips of Wood by Scott Conner
Improving the Dragon M1A1 by Scott Conner
Tips
Tip #1
Paint Color References
Here's a link to
Urban Fredriksson's Color Reference Charts
. This website provides a great references to paint colors used by various nations during different time periods as well as a cross-references between different lines of paints including Testors, Humbrol, Tamiya, PollyS, Gunze Sanygo, and more.
Tip courtesy of Dick Zimmerman
IPMS Great Plains
Tip #2
Painting Scuff Marks on Armor
(or flying things if you are in to that stuff)
This method works well if you like to show scuff marks on places like where crew members are likely to walk. It works best on flat areas. Raised areas (like corners and bolt heads) are best scuffed up using the ol' basic dry brushing method of applying silver, wiping almost all the paint off on a piece of newspaper, paper towel, or cloth and gently sweeping the brush across the area to be scuffed. This method is almost the same except the brush is wiped almost completely dry (more than you usually do) and then applied in a stabbing motion instead of a sweeping motion. The result is silver scuffmarks going in random directions, much like what would happen in real life. To create heavier scuffmarks, repeat until the desired effect is achieved. Remember- subtlety is the key, don't overdo it.
Tip courtesy of Scott Conner
KC AMPS
IPMS Great Plains
Tip #3
Preventing silvering of decals
I recently discovered a simple technique to put decals on your model and have absolutely no silvering. I have now done this on one and half models. All you need is to add Future to the standard decal installation procedures. What I do is to dip the decal in water to get it off the decal sheet just as normal. The magic step is to then coat the bottom of your decal with Future, then put it on the model (or brush the Future onto where the decal is to be placed). Basically what I did was to use Future to replace decal "set".
How I coat the bottom of the smaller decal with Future is to use an upside down 1 oz emply paint bottle. The bottom is slightly concave so it is perfect for holding a small amount of Future. I use a pipette to transfer some Future onto the upside down bottle. I then remove the decal from the decal sheet with tweezers, then I slide the decal across this upside bottom bottle with the Future. The only thing to be careful about is to make sure the Future on he upside down bottle is somewhat fresh, otherwise it can get really sticky and make it hard to move and adjust the decal without damaging it. For the larger decals, I brush on coat of Future onto area where the decal is to go.
After putting the decal down, I then brush Future onto the decal and edge area to make sure it is down and have had not problems. I fact, the Future appears to soften the decal like Sol. I also have skipped this step and those decals were good as well so this step may not be needed unless you are unsure the decal is down.
I have been successful in using this technique on both a pre-glossed and a flat painted model. I have not tried putting Sol on top of the decals so far since I have not needed to yet, however another experienced local modeler reports that he has used Sol on top and he reported no problems. Finally, I do not know whether decal manufacturer makes a difference, but the 2 sheet I have tried it on so far is an Experts Choice sheet and the kit sheet from the R-M F-15E.
Tip Courtesy of Gordon Kwan
IPMS Great Plains
Tip #4
No Sanding Seam Filling
This ARC article can be accessed at:
I have tried it on both Squadron white putty and Tamiya putty and it works well. The only comment I have is that it seems to work better for me on smaller width seams. The Q-tip I use to wipe off the excess putty "digs into" the wider filled seam.
with comments by Gordon Kwan
Since August 3, 2001

Free counters provided by Honesty.com.